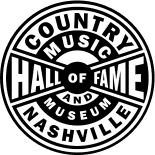 Country Music Hall of Fame Museum
The Country Music Hall of Fame and Museum is a 350,000 sq ft building in the heart of downtown Nashville. The Museum is not only accredited but is the 10th most visited museum in the entire country with approximately 1.2 million visitors a year. The museum moved from Music Row to downtown in 2001 and then in 2013 expanded its footprint with the construction of the Omni Hotel.

Today the museum boasts:


150,00 sq ft of gallery space
A collection of over 2 million artifacts
50,000 sq ft of Event Space
2 musical theatres

After a delicious southern inspired lunch in one of our 6th floor private rooms with views of the Nashville Skyline, the tour will take it's guests through a back of house peak of what it takes to keep this venue running. Guests will then finish with a self-guided tour through our expansive galleries.

24 max registrations.
Already registered? Add a facility tour to your registration here
< BACK TO TOURS
Register Today
Sign up for your spot at World Workplace now!
Don't miss your chance to attend the best facility management conference in the world. Reserve your seat or booth today to be part of this unforgettable experience.