Exhibit at one of our future events
Stand out as a leading solutions provider in front of world-class thought leaders, decision makers and facility professionals. You're among the partners our attendees expect to see.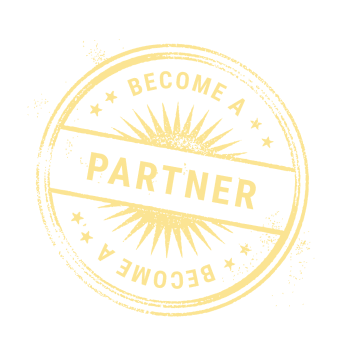 For additional sponsorship & advertisting opportunities, download our prospectus.
-->
Learn More
Get recognized and build credibility
At World Workplace, you'll meet decision makers looking for solutions to their ever-growing list of challenges as they navigate through the new normal. As they ask, "What's next?" and "How do I...?", your partnership will help answer their questions while also achieving your company's goals.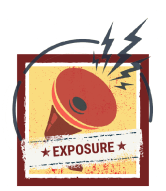 Immediate Exposure
The minute you sign up, you get exposure. Explore the many sponsorship and exhibit opportunities to get your message in front of key stakeholders.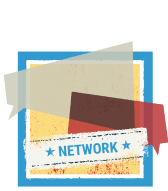 Network with FMs
Our event is designed to create unparalled opportunities to network, building personal relationships than can make a difference to your business.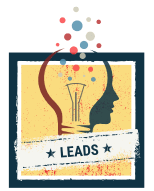 Generate Leads
Attendees are those directly responsible for partnerships with innovative companies and bringing back valuable resources to improve their facilities.
Who you'll meet at World Workplace
Operations
•
General
Managers
•
C-Suite
•
Facility
Directors
•
Real Estate
Managing
78+ Billion
Square Feet
Purchasing
US$526B
Products & Services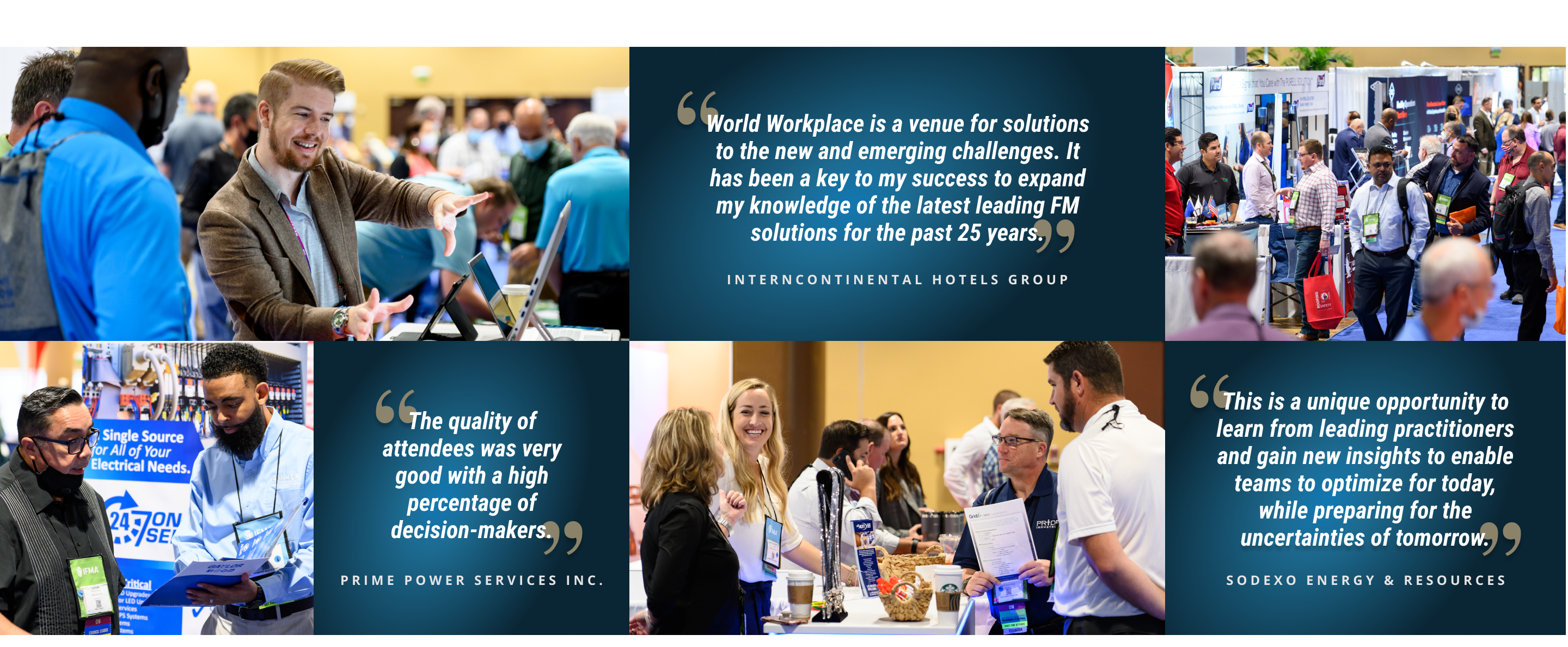 Sponsorship Opportunities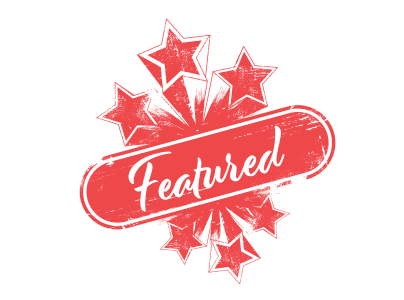 Premier Sponsorship
The most prominent sponsorship opportunities that illustrate your investment in the FM industry are captured with our premier sponsorships. All premier sponsorships include your logo on:
The expo hall entry unit
Prime placement on the World Workplace website
The sponsor section on the event mobile app
General session screen loops
Event-related emails and marketing
Pre-registered attendee mailing list.
Welcome Reception
$30,000 USD | Wednesday, Sept. 28
This year's Hoppin' Honky Tonk Welcome Reception is located in the heart of Broadway and will offer four levels of good times and live entertainment. Sponsors will receive prominent on-site recognition.
Attendee Bags
$25,000 USD
One of the most highly visible advertising vehicles, complimentary tote-bags bearing your logo are given to attendees at check in, carried throughout the event, and on the way home filled with Nashville souvenirs.
Plenary General Session
$23,000 USD
The opening session for Thursday, you will be able to make a brief speech and onstage introductions. Prominent recognition before, during and after the show on signage, event screens, online and in print.
Closing Keynote
$20,000 USD | Friday, Sept. 30
After the Awards of Excellence, take the stage to briefly address the audience and introduce the closing speech. Prominent recognition before, during and after the show on signage, event screens, online and in print.

Conference Wifi
$40,000 USD
Provide free Internet access in the Music City Center. Create a custom network name and password to complement your branding on the splash page attendees see upon accessing WiFi.

Tranquility Park
$15,000 USD
Free Massages! A multi-therapist/massage chair park will be located in the expo. You can provide shirts for the therapists to wear, have literature and/or have a representative greet attendees in tranquility park.

Reuseable Water Bottles
$14,000 USD
Support the environment and give attendees a takeaway with your logo to be used long after the conference!
Know Before You Go
$12,000 USD
Two weeks before the conference, IFMA hosts a webinar for attendees to offer tips on how to get the most of their experience. Recorded session will be on website.
Professional Headshots
$8,500 USD
Support the FM community with free professional headshots. The lounge is located on the expo floor, with recognition on the website to download their photos.
OMNI Mirror Clings
$15,000 USD
Have your message displayed on the mirror in the guestrooms of attendees staying at the OMNI Nashville.
Product Showcase
$1,000 USD
Your ad/artwork showcasing one of your products on a 1M panel of the Product Showcase.
Attendee Emails
$2,000 USD USD | Pre-/Post-Show
Emails either before or after the show to attendees. You create the email, IFMA sends it on your behalf.
Exhibit at World Workplace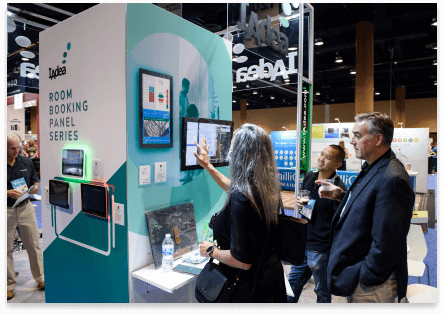 Generate leads and build your customer base.
Booth fees start at $3,800 per 10′ x 10′
Aisle corners are an additional $150 each (if applicable)
Included with your booth space fees:
Online Exhibitor Profile — 3 Booth Staff registrations (per 10'x10') + 1 Full Event conference registration
Unlimited Expo-only registrations for your clients/
prospects/guests
Post-show Attendee Mailing List
Contact our team below to reserve your booth.

Next Steps
Contact Us
Explore your options with our Expo and Advertising team.